Funeral Directors
Our dedicated staff members are here to provide support, compassion, and information to help you through your journey of grief and the celebration of your loved one's life.
---
Jamie Boles
Owner, Funeral Service Licensee


Jamie attended Moore County Public Schools in Aberdeen, is a graduate of Pinecrest High School, Southern Pines, NC and is a graduate of Sandhills Community College. In 1982, he graduated from Cincinnati College of Mortuary Science with a degree in Funeral Service. In 1984, he established Boles Funeral Homes & Crematory, Inc in Moore County.
Licensed preneed agent with NC Board of Funeral Service
Certified Crematory Operator through the Cremation Association of North America (CANA)
Past member of the North Carolina Board of Mortuary Science State Board -Member of the North Carolina Crematory Authority
Member of the N.C. Funeral Directors Association
Member of the National Funeral Directors Association
Member of the Professional Car Society
N.C. Emergency Medical Technician and member of Whispering Pines Fire and Rescue Squad
Member of Kiwanis -Member of Chamber of Commerce -Original member of Malcolm Blue Junior Historians
Member of Emmanuel Baptist Church
Elected in 2008 to North Carolina House of Representatives to represent Moore County and is currently serving.
---
Marsha Southers
General Manager, Funeral Director

Marsha is a native of Moore County. She attended Moore County public schools, Sandhills Community College and received her BA in Business & Economics from St. Andrews Presbyterian College. She is a member of Bethesda Presbyterian Church. Proudly served on the Pinehurst Volunteer Rescue Squad. Lifelong friends with Jamie Boles through church and school. She joined his staff at Boles as office manager in 1996. At that time she then attended Fayetteville Technical Community College and received her funeral directors license.
---
Ben Matthews
Funeral Service Licensee

Ben is a Moore County native, having graduated from Hoke County High School in 1981. He was 1987 honor graduate of Fayetteville Technical Community College with an associate degree in Funeral Service Education and a 1994 graduate of St. Andrews Presbyterian College with a BA in Business and Economics. He received his funeral Service License in 1988.
---
Emily Boles
Funeral Director/Marketing & AfterCare Director/Manager, Good Shepherd Pet Crematory & Cemetery

Emily is a Moore County native and graduated from Union Pines High School, Sandhills Community College and Fayetteville Technical Community College. She is currently attending Fayetteville State University. She also manages Good Shepherd Pet Cemetery & Crematory located in Seven Lakes, NC. Emily enjoys kayaking with her dog Noodles, animal rescue, and playing rugby for the Southern Pines Women's Rugby club.
---
Mike St. Onge
Funeral Service Licensee

Michael was raised in Moore County and attended Pinecrest High School graduating in 1993. He went on to earn his degree in Mortuary Science from Fayetteville Technical in 2008. He currently resides in Seven Lakes West with his wife Ashley and two daughters Taylor, and Annastyn. Michael has served close to thirty years during his life with the Crestline Fire Department as a Lieutenant; Seven Lakes Fire Department as a Captain, Asst. Chief, and Deputy Chief, and currently serves as the Chief of the Eagle Springs Fire Department.
---
Denise Grandolfo
Funeral Director/Financial Services Manager/Pre-Arrangement Counselor

Denise Grandolfo is a native of Moore County. She graduated from Pinecrest High School, Sandhills Community College, Fayetteville Technical Community College and also attended Grace College of Divinity. She has worked at Boles Funeral Home for 13 years in financial services and as administrative support. She received her Funeral Director's license in 2016. She attends Grace Church in Seven Lakes along with her daughters, Shelby and Madison, and serves as the children's ministry coach. She and her daughters reside in Eastwood.


---
Andrew Earl
Funeral Service Licensee

Andrew was born and raised in the Empire state. He graduated from high school in 1992 and moved to the suburbs of Boston, MA where he attended the New England School of Funeral Service. In the Summer of 1993, he began work for a prominent funeral home in the heart of Boston, where every religion, faith, belief, and rite were observed. In 1996, he moved out of assisting people in Boston, and focused on caring for families closer to his own town. Andrew strives to do anything that he can do to ease the pain of loss and to give peace of mind to the families, friends, co-workers and anyone who knows the struggle of losing someone they love. Andrew now resides in Pinehurst and works full time as a funeral director.


---
Heather Escamilla
Funeral Service Licensee

Heather was born and raised in Rye Brook, New York. She has been a licensed funeral director and embalmer for over 16 years and has been licensed in Maryland, New Jersey and North Carolina. She attended Pittsburgh Institute of Mortuary Science and graduated with an Associates of Specialized Business Degree in 1997. After graduation she moved to Maryland where she worked for over ten years in a family owned funeral home. In 2006, she met her husband, Paul who was serving in the US Army. After their marriage in 2008 they moved to New Jersey. Heather worked for several years in NJ before their final military move which brought them to Ft. Bragg, NC. She has currently been working for Boles Funeral Home as a Funeral Service Licensee since 2010. Heather and her husband currently reside in Sanford with their son, Lincoln.
---
Daniel P. Armstrong
Funeral Service Licensee

Daniel P. Armstrong, CFSP is a native of West Virginia and a 2005 graduate from Fayetteville Technical Community College with a degree in Funeral Service Education. He is a former President of Cremation Association of NC. He resides in Cameron on a small horse farm with his wife Kristen and daughter Macy. Daniel is very involved in his daughter's school and has served as PTO president of New Century Middle School in Cameron, NC for 3 years. He attends Beulah Baptist Church in Bennett, NC and believes that his calling into funeral service is a ministry in which he can help loved ones at such a critical time in their lives.
---
Cathy Haynes
Funeral Director/Pre-Arrangement Counselor

Cathy grew up in the geographical center of North Carolina, a little town called Star. She obtained her N.C. Funeral Director's license in 2009, completed her CFSP certification in 2014 and obtained her CPC certification in 2015. Cathy is also the organist/pianist at Community Presbyterian Church in Pinehurst. She hold a B.A. in Church Music from Campbell University and is currently attending Campbell Divinity School. In the community, she volunteers as co-facilitator of GriefShare, helping others cope with loss and is a member of the P.E.O. sisterhood. She has two adult children and lives with her husband, Rich, in Pinehurst.
---
Sonja Black
Funeral Director

Sonja is a Moore County native and graduated from Pinecrest High School, she received an Associate in Arts degree from Sandhills Community College & and a BA in Business Administration from The University of North Carolina at Pembroke. She has completed the NC Funeral Directing program at Fayetteville Technical Community College. She chose Funeral Service as a second career after spending many years in the administrative side of healthcare. Sonja is dedicated to her family, church and community.
---
Richard "Buddy" Hanna
Funeral Director/Manager, Longleaf Crematory


Richard was born and raised in Virginia Beach, Virginia and attended high school at Princess Anne. After marrying his wife Lisa, he moved to North Carolina in 1991 where he attended Sandhills Community College earning an Associate Degree in Emergency Medical Science. He worked for Boles Ambulance Service in 1994, later moving on to a career in EMS where he worked over twenty-two years for Moore and Wake Counties combined. He has over twenty years of service in the West End Fire Department and currently serves as a board member. Richard later went on to earn his Funeral Director's license before becoming full-time as the Longleaf Crematory manager.


---
John Kinney
Funeral Service Licensee

John is a native of Burlington, NC, in 1966 he moved to Raleigh where he served in law enforcement. In 1968 he joined Mitchell Funeral Home and was licensed as a funeral director the same year. In 1982 he joined Brown-Wynne Funeral Home as manager of the Millbrook Road Chapel. John graduated from the Cincinnati College of Mortuary Science in March of 1972. He is a Mason and Shriner as well as Past President of the NC District Exchange Clubs, is a Past Chairman of the Diaconate at the First Baptist Church in Southern Pines and is a member of the sanctuary choir. John has served as a funeral director with Boles Funeral Homes since 2013.
---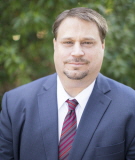 Jimmy Sawyer
Funeral Director/Pre-Arrangement Counselor


---